What's Inside
Get to know Chewy the crocodile who had to wait for his new smile, and find a tiny teddy bear to cuddle until the next tooth wiggles out. The letters in this gift set encourage better dental habits, healthy eating, having patience, and spreading loving kindness.
3 Tiny Tooth Fairy letters
In sparkly envelopes with a positive life lesson tucked in (1 per gift)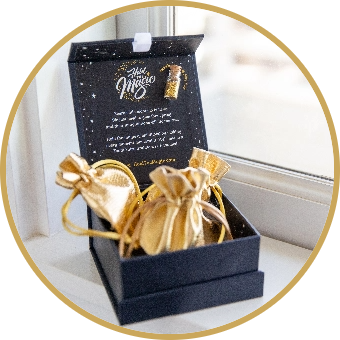 3 Ready-to-Gift Bags
To hold each Tooth Fairy treasure
Plus Fairy Dust!
To sprinkle lightly (as you wish)